God help me, I'm trying to hide out in my-admittedly very, very messy- room while my parents chuck a Cleaning Spree before all of my extended family arrive for Easter lunch.
Oh! Happy Easter Bloggers, by the way. Sorry, I'not exactly feeling the easter cheer(is there one?) when I'm being forced into tidying and cleaning- my least favourite pastimes.
Fashion: Pippa's French Connection Orange Summer dress with my American Apparel tops Black under, then grey on top over the dress, black stockings beads on my wrists etc.
Photos up soon i promise! sorry for the LACK OF PHOTOS. You can blame my dad.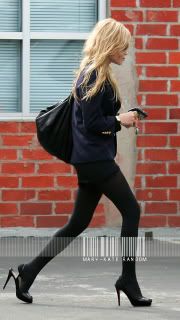 photo credit: Olsens-anonymous.blogspot.com (L)
I ACTUALLY WANT TO BE MARY KATE.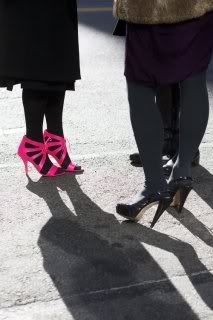 let me at these shoes. seriously, i would commit every sin for them.
much love, and lack of easter cheer!
JULIA