(Seriously. If one more person says it to me, i will actually kick their teeth out.)
1. Phedre, 2. Edith Minturn Sedgwick, 3. Revolving Days.1. Phedre
For drama, I've had to research and come up with a concept for Jean Racine's tragedy 'Phedre'. Helen Mirren was recently in a performance of it at London's National Theatre, which was broadcasted across the world, to a little tiny DENDY in Byron Bay. The play is about the queen of Greece, Phedre, falling in passionate lust with her step-son. Its a crazy plot line, but I can only say one thing. She is a fox!
i recently got my hair cut, ala Edith Minturn or Edie. She is my fascination!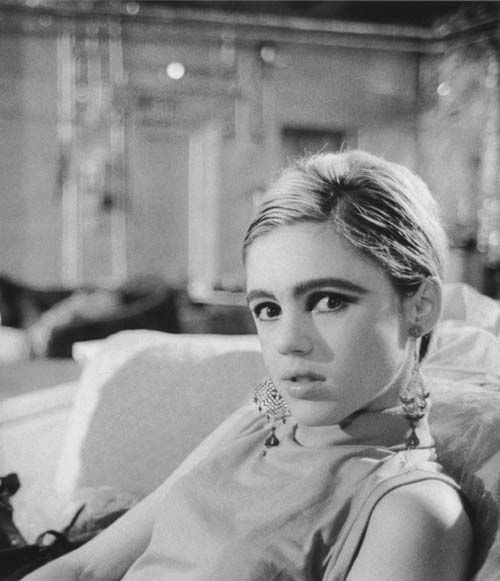 i found a poem as well which i have fallen inlove with...by my favourite writer David Malouf.
"That year i had no-where to go, I fell in love- a mistake of course,
but it lasted and has lasted.

The old tug at the heart, the grace unasked for, urgencies that boom under the pocket of a shirt.

We never write. But sometimes, knotting my ties at a mirror, one of those selves i had expected steps into the room. In the next room you are waiting...

(we have not yet taken back the life we promised to pour into each other's mouths forever and for ever)

...while i choose between changes to surprise you.
Revolving days. My heart in my mouth again, I'm writing this for you, whereever you are, whoever is staring into your blue eyes. It is me, I'm still here. No, don't worry, i won't appear out of that old time to discomfort you.

And no, at this distance, I'm not holding my breath for a reply."
How beautiful! Love.